Graduate Studies & Research
Mrs. Maha Siblini
Senior Academic Grants Officer
Maha Siblini was appointed Senior Grant officer in July 2015. In this capacity, she is responsible for overseeing, directing, and facilitating Research Grant Management functions at LAU.
Mrs. Siblini brings 20 years of experience in management of programs/projects/grants funded by the European Union, World Bank, and United Nations.
In addition to her professional experience, Mrs. Siblini has taught a number of Project Management and Information Systems courses at AUB and LAU.
Mrs. Siblini has a Bachelor Degree in Computer Science and a Master Degree in Business Administration from the AUB. In addition she is certified project management professional from the Project Management Institute, and a certified Information System Auditor and Information System Security Manager from the Information System Audit and Control Association.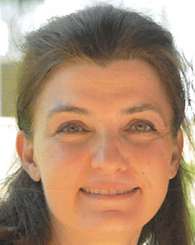 maha.siblini@lau.edu.lb
Ext. 1978