Graduate Studies & Research
Dean's Message
Over the past decade we have witnessed the transformation of LAU from a college to a full-fledged university. At this juncture, it is essential for all of us to focus on two imperatives going forward: First, to sustain our growth and preserve our achievements; second, to move LAU to the next level of academic excellence.
Commitment to academic excellence and advancement of scholarship are at the heart of LAU's mission, and research is the basic component of this mission. Innovation and discovery of new knowledge are the essence of all scholarly achievements.
By engaging in innovative research and creative activities, our faculty continually update their information and skills and renew their teaching modalities to become effective providers of knowledge. Our students in turn benefit from participating in original research and other forms of scholarship, by enhancing their critical and analytical thinking and adopting the healthy culture of curiosity.
Competitive research activities cannot be sustained, however, without strong graduate programs, and research innovation cannot be developed without talented graduates. The Graduate Studies and Research Office was created to develop sustainable and innovative research and interdisciplinary graduate programs that can both attract funding as well as talented graduate students and faculty.
Our five-year plan is to create uniquely transforming research and graduate programs in focused areas that establish LAU as a regionally and internationally recognized institution for innovative research and graduate education. The positive impact of these successful research programs in the region cannot be overemphasized and we anticipate that within this time frame such excellence in research and graduate programs will propel LAU to the top research universities of the region.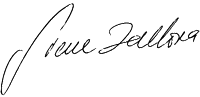 Pierre Zalloua, Ph.D.
Dean of Graduate Studies and Research